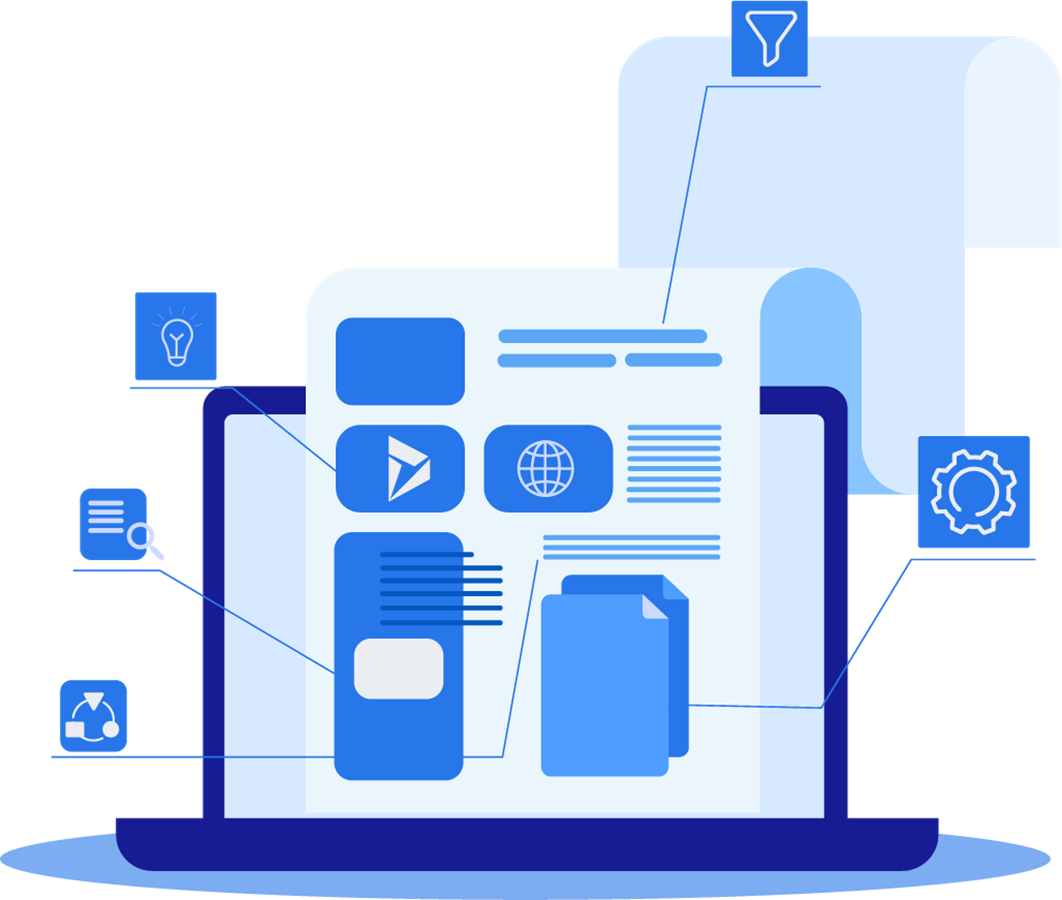 Marketing & Partnerships Manager
Key areas of interest: Partnership Management, Marketing, Corporate Branding, Account Management, Microsoft ISV Program
Quang has been working in the fields of sales, account management & marketing for 8 years with different international projects and industries. 
He works mainly as Marketing & Partnerships Manager at Kupp

Marketing & Partnerships Manager
Webinar 9: First-ever platform for Power Platform & Azure architecture analytics
Posted: 11.2023 | Category: Webinar
We're thrilled to be back with our Webinar series focusing on architecture best practices for Azure & Power Platform.
In this webinar, our principal architect, Robert Pröll, provided an in-depth look at Kupp Process Insights (KPI). KPI is the first-ever web portal that provide best-practice check & system quality report of Azure & Power Platform systems. 
After years of research and development, our technology can now analyze distributed logic and visualize data flows in just a few seconds.
Our ultimate goal is to help enterprises spot their system inefficiencies early, save time/money and prevent critical issues before/during go-live.
---
AGENDA
Part 1 - Why Best-practice Analytics? The Story of Failure
Part 2 - Introduction to Kupp Process Insights (KPI)

Part 3 - KPI Live Demo
Demo 1: Best-practice Analytics
- Identify logical loops
- Resource-intensive API
- Missing Data model
- Common Dataverse Coding Issues
Demo 2: System Architecture Analytics
- Instant Visualization: Case creation process
- System Overview

Part 4 - Q&A
---
INTERESTED IN A DEMO?
Just send us a message at ropr@kuppsoft.com or quph@kuppsoft.com


SIGN UP FOR EARLY ACCESS
We are opening free early access for Kupp Process Insights. 
As an early-access participant, you'll get a first-hand experience of KPI's features and have the opportunity to provide valuable feedback that will shape our final product.
---
---
---
WEBINAR
POWER PLATFORM
MICROSOFT
BEST PRACTICES
SYSTEM QUALITY
AZURE
AZURE ARCHITECTURE
BEST PRACTICES FOR POWER PLATFORM
D365 SOLUTION ARCHITECT
D365 PROJECT MANAGER
SYSTEM ARCHITECTURE ANALYTICS
SYTEM VISUALIZATION
IDENTIFY LOGICAL LOOPS IN D365 CRM