Sales & Marketing Manager

Sales & Marketing Manager
Our New Office in Steyregg
Posted: 09.2020 | Category: Press Release
[Austria, Sep. 21, 2020] Kupp Software – a partner and preferred supplier of Microsoft, is thrilled to announce a major office move to larger facilities in Steyregg. The company will be moving from its current location at Kraußstraße 16, 4020 Linz to Gewerbeallee 13a, 4221, Steyregg.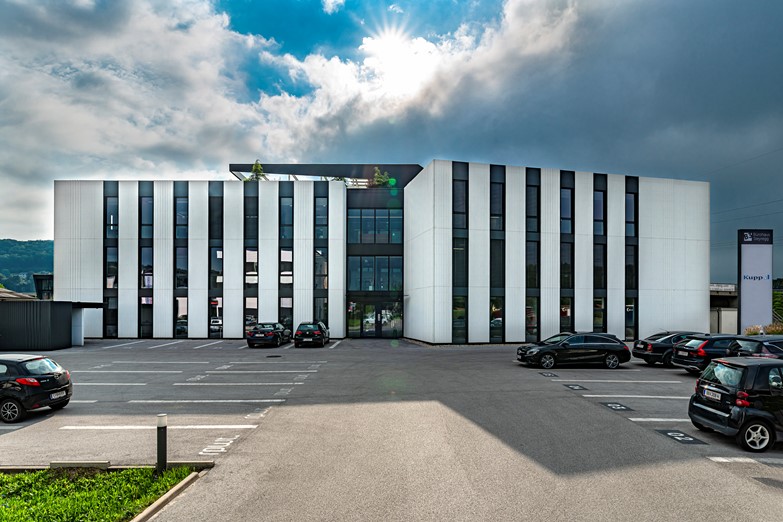 We are delighted to announce the opening of our new office in Bürohaus B3, Steyregg, Upper Austria. The new office not only will better accommodate our core team, but also enables us to find more like-minded talents to join the mission of empowering enterprises & teams to maximize their productivity with Microsoft Dynamics 365  technologies
The new space provides capacity for product development, client consulting, sales and marketing activities across our organization. This also includes technology-enabled conference room and working stations where members can both work individually or collaborate with their colleagues, customers, and partners.
"The new office certainly reflects our commitment and represents another milestone of a fast-growing IT company in the region. Most importantly, it's our vision to create a great place to work and strive for an innovative company culture" – Robert Pröll, CEO of Kupp Software

About Kupp Software
Kupp Software was founded in 2013 in Linz, Austria, with the mission to uplift the development experience & support enterprises to unleash the full potential of Microsoft Dynamics 365.

About Steyregg Burohaus B3
The property is located in the municipality of Steyregg, and approximately around just 10-min away from Linz Central Station (Linz Hbf) via car or public transport.
---
---